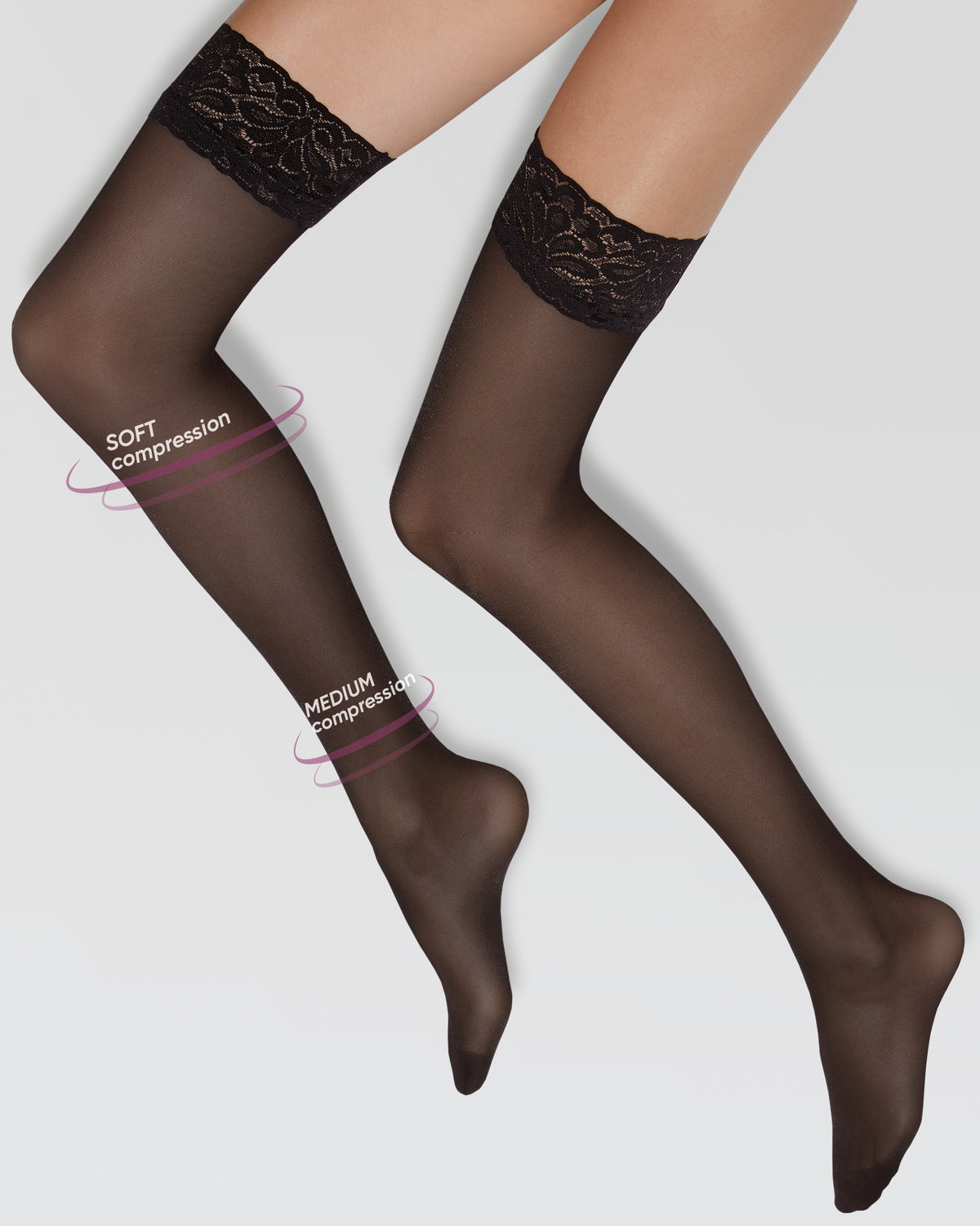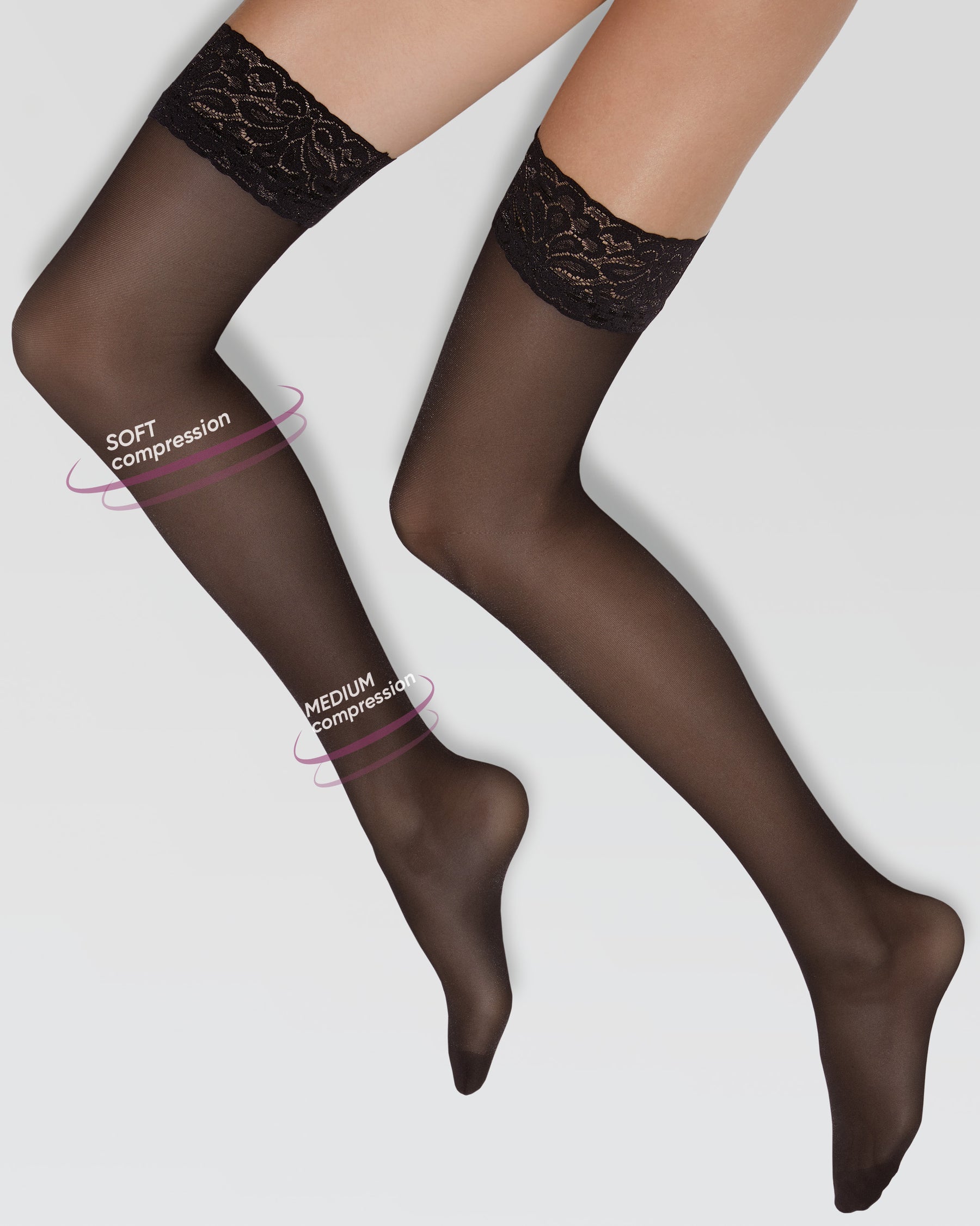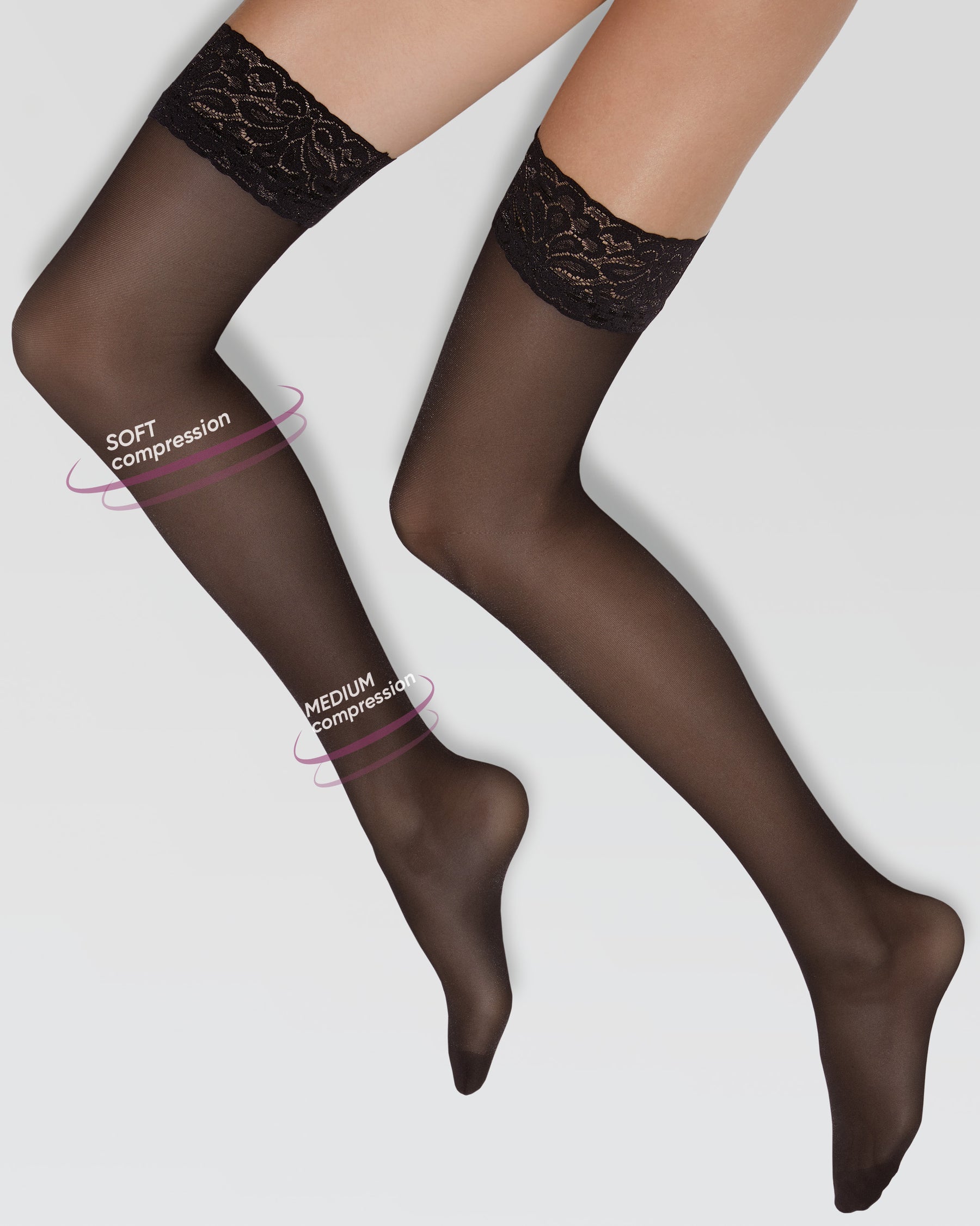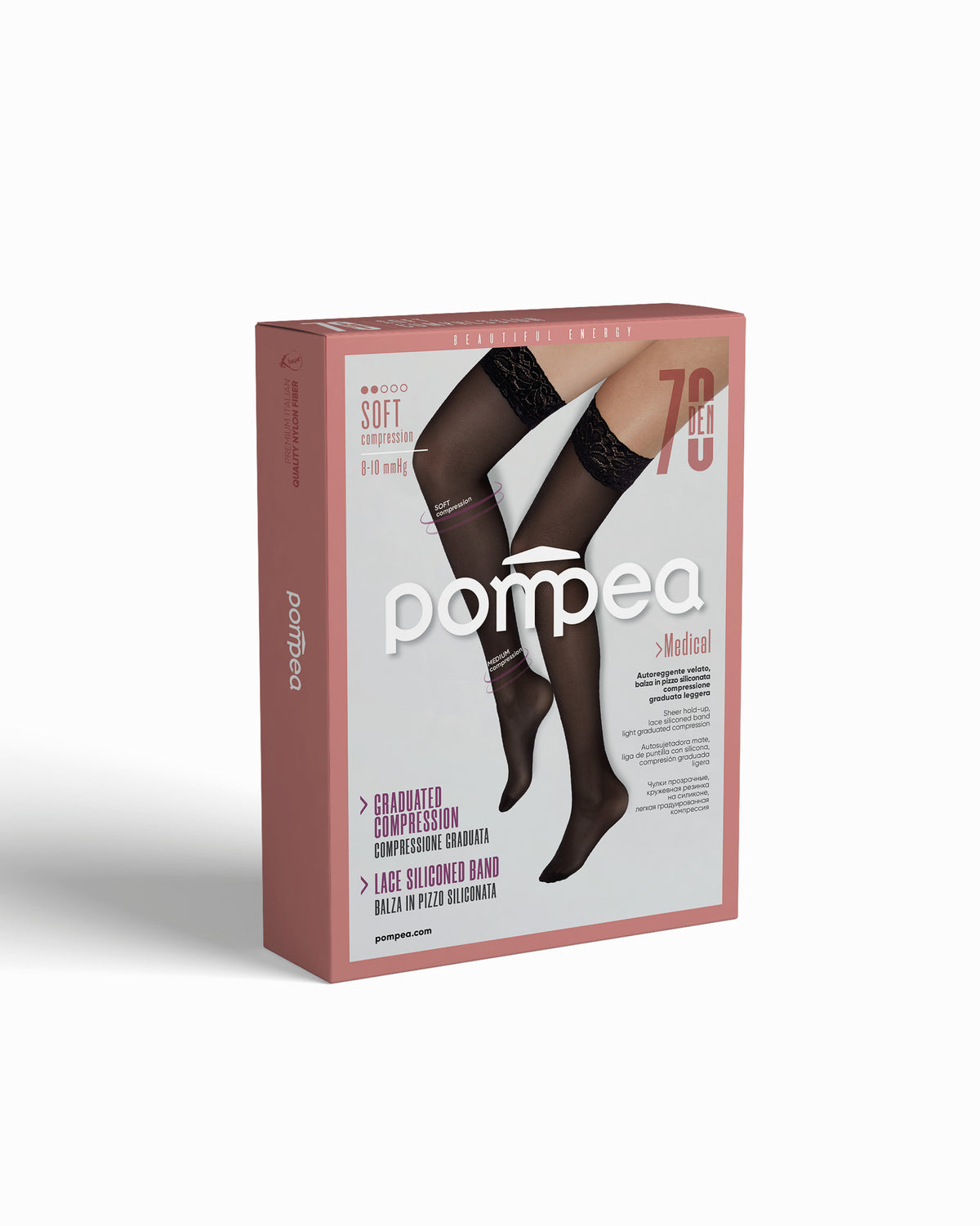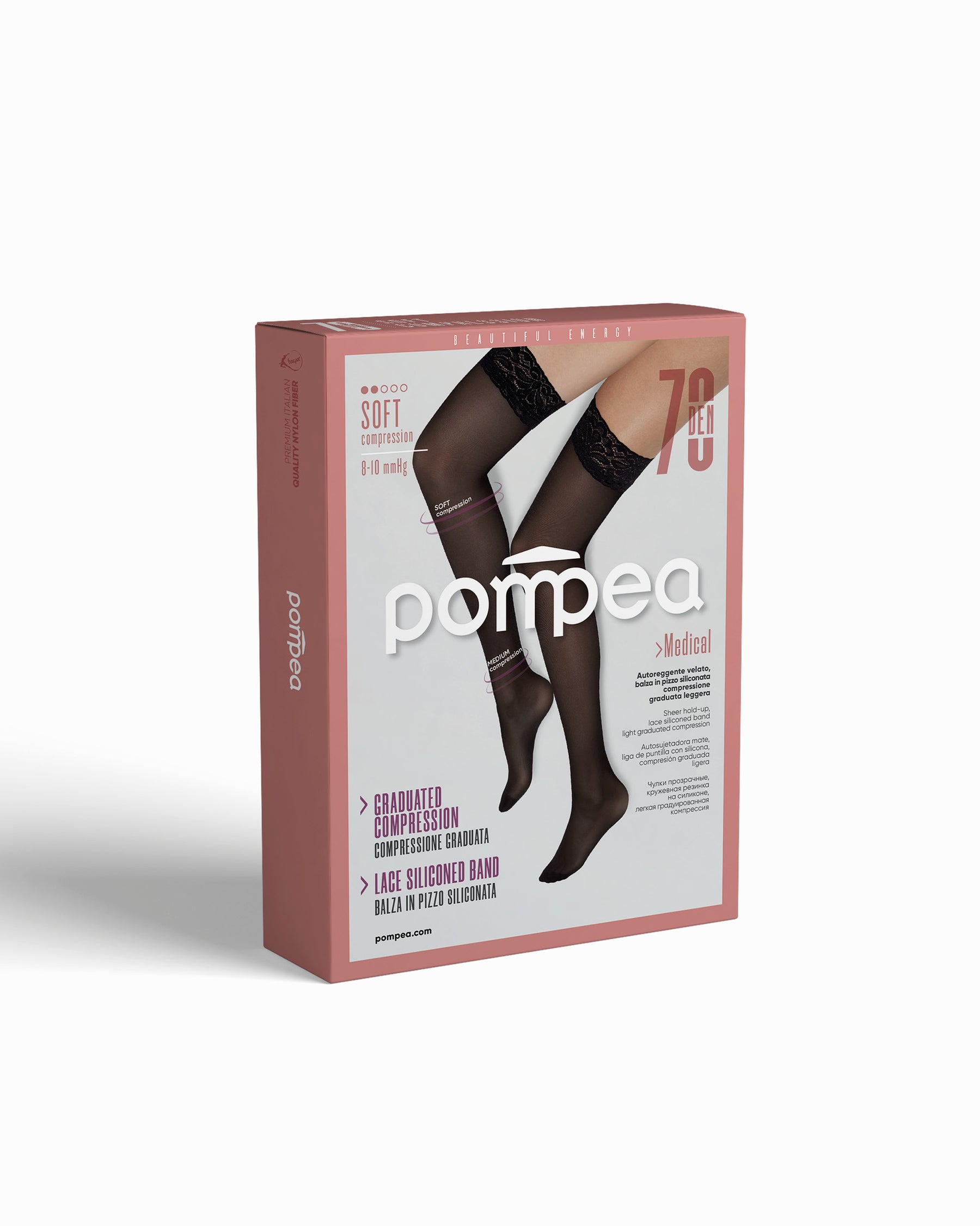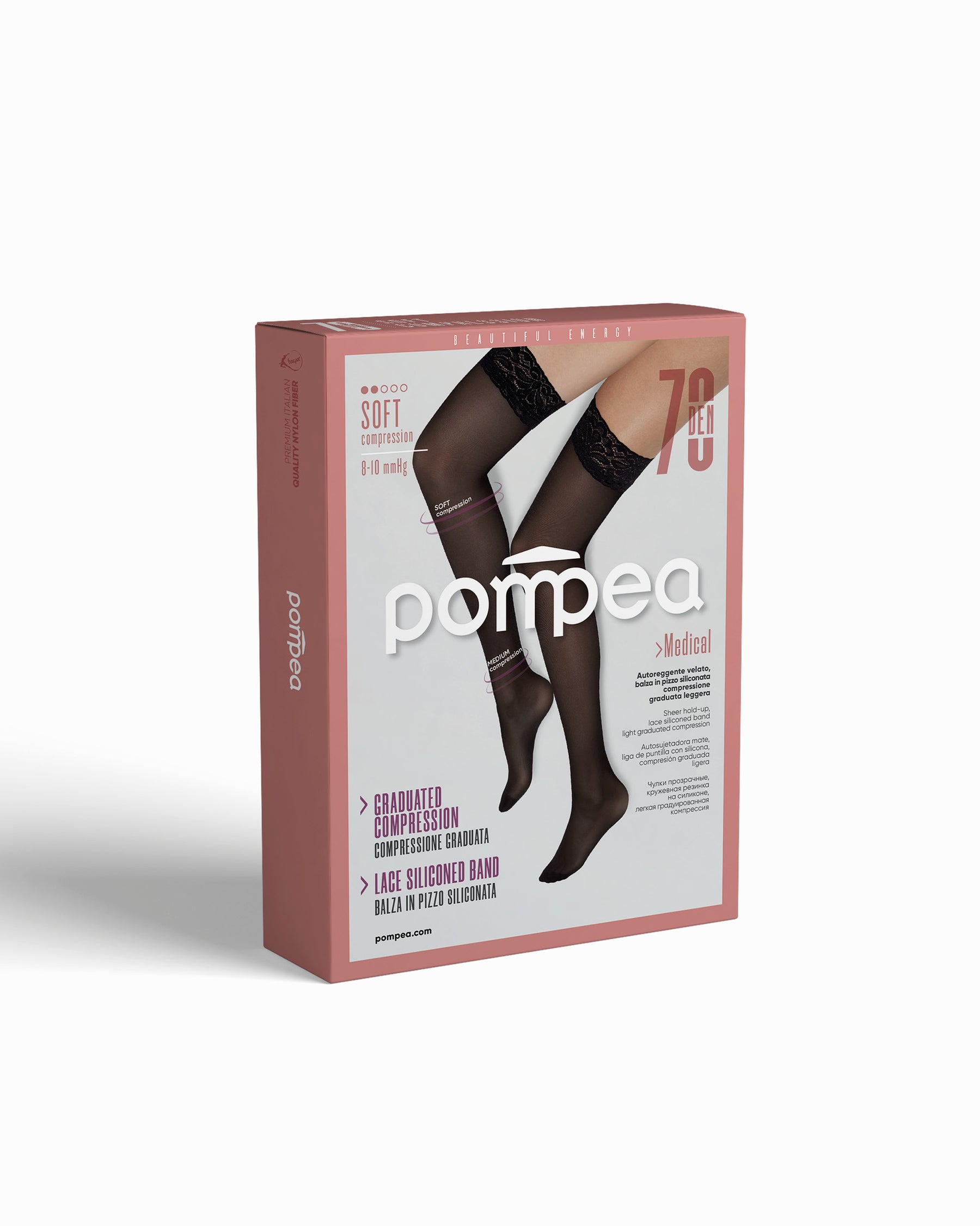 MP TRACEABILITY SYSTEM
Today more than ever the issues of traceability and of how and where a garment was made, are increasingly important, and this is why Pompea has decided to provide their customers with an "identity card" that allows you to know everything about the product you are wearing, in all stages of its life cycle.
DISCOVER MORE

MEDICAL COLLECTION
This range of products is the result of a careful choice of yarns, selected in relation to the function of use, in order to obtain daily well-being thanks to its characteristics. The common denominator of the whole collection is the health of your legs thanks to the graduated compression that promotes circulation and prevents problems deriving from venous stasis, giving a feeling of relief and lightness.